Konvergencie / The Convergence International Chamber Music Festival Konvergencie / The Convergence International Chamber Music Festival was established in Bratislava in 2000. For several years the festival travelled around Slovakia and in recent years it has also found its place in Košice. Every year, Konvergencie / The Convergence creates space for artists and music lovers, where they are able to get closer to different music gendres, projects and personalities of chamber music from all over the world.
Keď som sa v roku 1997 vrátil zo štúdií v Anglicku a v Kanade, kde som zažil festivaly komornej hudby, chcel som niečo podobné robiť aj na Slovensku. Pričom od začiatku som chcel, aby mal presahy aj do iných hudobných žánrov. V rokoch 1998-99 som urobil sériu koncertov a od roku 2000 som sa rozhodol zmeniť tento formát na festival. Hneď v ďalšom roku som pozval Mariána Vargu a pozvanie prijali aj hostia zo zahraničia – Robert Cohen, Benjamin Schmid, Rena Sharon či Gabina Demeterová. Zázračne sa nám podarilo zohnať pár donorov a festival začal rásť. Po 21 rokoch sa z festivalu stalo etablované podujatie formujúce kultúru v hlavnom meste. Na Konvergenciách vzniklo viacero nových projektov, ako Triango s Petrom Breinerom, Chasidské piesne s Baruchom Myersom, Cello Colloseum s mojimi priateľmi violončelistami, či projekt Cestou domov s AfterPhurikane a Jankou Kirschner, Zelená pošta (live) a mnohé dalšie, ktoré vám postupne prinášame aj na CD nahrávkach. Na Konvergenciách vznikajú nové projekty, nové vzťahy a unikátne prepojenia. Je to vzrušujúce hudobné hľadanie a vlastne akási hudobná dielňa, ktorej základom stále zostáva komorná hudba, radosť z jej spoločného tvorenia, vzájomných stretnutí, nových spojení a z neformálnej atmosféry počas festivalu.
Jozef Lupták, founder and artistic director of the festival
should you wish to get in touch with any of us, please email us on info@konvergencie or send us a message on Facebook Messenger Facebook Messenger
27.10.2021 / Tri týždne hudby, ktorá spája 22. ročník festivalu Konvergencie
Hudba má moc oslobodzovať myseľ a zbližovať ľudí. Je jedinou rečou, ktorú nemusíme prekladať. Rozumie jej každý. Presvedčiť sa o tom mohlo aj publikum festivalu Konvergencie, ktorý od 5. do 26. septembra ponúkol v Bratislave a Piešťanoch dvanásť koncertov. V tlačovej správe prinášame ohliadnutia za festivalom, výber z mediálnych ohlasov a odkazy na podcasty Continuo, prostredníctvom ktorých si môžete atmosféru jesenných Konvergencií pripomenúť. 
tlačová správa a fotografie (.zip) 
tlačové správy / archív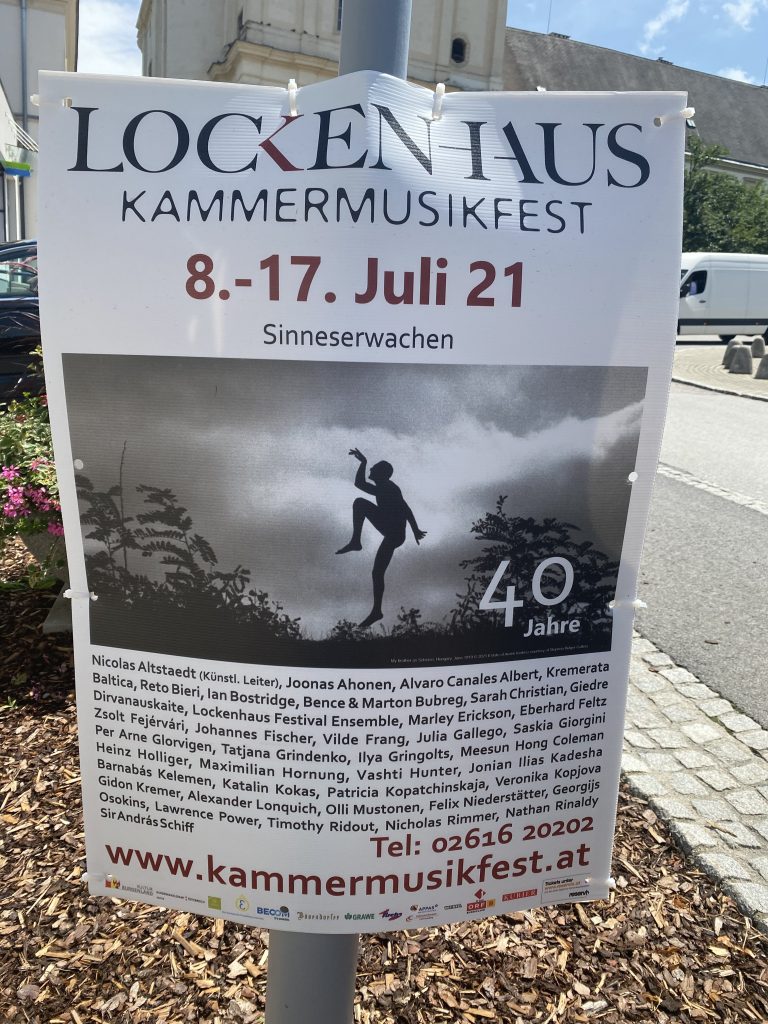 lockenhaus 40 / zápisky z cesty na festival gidona kremera Sedím v aute a sledujem oblaky tvoriace nad Burgenlandom pôsobivé prírodné divadlo. Smerujem do búrky a do Lockenhausu, dvojtisícového mestečka na pomedzí Rakúska a Maďarska, kde pred štyridsiatimi rokmi legendárny lotyšský huslista Gidon Kremer založil festival. Hoci v súčasnosti je jeho umeleckým riaditeľom nemecký
prečítať blog >
JOZEF A ANDREJ NA CESTÁCH ZA HUDBOU / ZÁPISKY Z CESTY DO GDANSKU Situácia v Európe cestovaniu príliš nepraje. Túžba po hudbe však po zvážení všetkých rizík napokon prevážila. V piatok popoludní tak za Trnavou nastupuje ešte jeden spolucestujúci Jozefa a jeho nového violončela. Za necelú hodinu už prechádzame cez
prečítať blog >
SPÁJANIE JE ESENCIOU KONVERGENCIÍ. VYSKÚŠALI SME TO VO FÍNSKU, FUNGUJE! Festival Konvergencie oslavuje tento rok 20. výročie a jeho riaditeľ Jozef Lupták s celým tímom sa rozhodli, že nastal čas na presun. Neľakajte sa, čítajte ďalej. Koncom roka prijal pozvanie na festival komornej hudby v Kuhmo vo Fínsku a na
prečítať blog >